Radiation Classification List

Detectable ray

Product mode

Sensor

Range

γ Sensitivity(Cs137,1µSv/h)

Characteristics

α、β

Zinc + plastic scintillator

1Mcps

--

Area used 170 cm2

Zinc + plastic scintillator

1Mcps

--

Area used 30 cm2

α、β、γ

Geiger counter

1mSv/h

7cps

Large end window cover leather

Unresolved ray category

Geiger counter

1mSv/h

2cps

Small end window cover leather

Unresolved ray category

Geiger counter

100mSv/h

2cps

Personal Dose Alarm, Energy range 20keV~3MeV

Φ80x80mm

Plastic scintillator

0.2mSv/h

2000cps

Environmental, ultra-high sensitivity

Energy range15keV~7MeV (±15%)

Φ75x75mm Plastic scintillator

0.2mSv/h

1500cps

Environmental, high sensitivity

Φ30x30mm NaI Crystal

1mSv/h

350cps

High efficiency for γ ray detection

1 second quick response

Neutron、γ

10×10×10(mm3)

H neutron gamma probe

10mSv/h(Neutron)
20mSv/h(γ)

0.5 cps(Cf-252 )

One sensor can detect neutron and γ ray at the same time

Gamma suppression ratio:1000:1(137Cs)

Same volume, the sensitivity is 20 times higher than the 3He sensor

20×20×20(mm3)

H neutron gamma probe

2.7 cps(Cf-252 )
R500 Radiation Scanner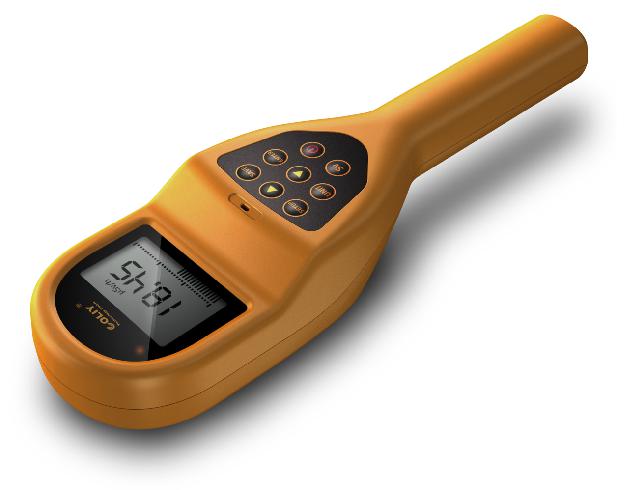 Description
R500 radiation scanner has awarded the creative design by AMT due to its excellent design. The R500 has adopted the nuclear radiation sensor standards as recommended by the American Bureau of Standards and it has a 2 inch large flat high sensitivity sensor. R500 radiation scanner can detect α β γ and x-rays intensity. Range of measurement is from 0.01µSv/h to2000µSv/h.
R500 radiation scanner meet the ergonomics design, special designed grip, easy to grasp, the palm will not be polluted. With a correction factor function, customer can self calibration accuracy; Patent algorithm, it owns the background value stability as well as fast response, meantime improved sensitivity, Protection from electromagnetic interference using anti-saturation circuitry. Calibration of this unit can be done remotely so there is no need for direct contact at the time of calibration. The R500 has CE certification, EMC certification and is manufactured to ISO9001 quality standards.
Application
Model R500 can be easily used in restaurants, hotels, home, public places, laboratories, power plants, quarries, emergency rescue stations, metal treatment plants, underground oil fields, and oil pipeline equipment, environmental protection, police stations and other departments. It can also be used to:
Inspect food pollution
Inspect environmental pollution
Inspect radioactivity of porcelain tableware and glass etc
Inspect radioactivity of materials architecture such as stone etc
Inspect radioactivity of underground drilling pipes and equipment
Inspect harmful radiation in personal precious property and jewelry
Inspect X-ray intensity of Medical and industrial X-ray instrumentation
Inspect radon radiation and cesium pollution in the surrounding environment
Inspect landfill and garbage dumps in danger of nuclear radiation contamination
Product features
Large end-window GM detector
Large LCD with bar graph display
Types of measured Ray: α β γ and x ray
Patent background tracking algorithm, the realization of high stability and fast response
Ray selector switch: combined selection of α β γ and x ray
Display units complete: cps, cpm, Sv/h, rme/h
Stain-proof sets, as a special, avoid people and detector polluted
Telescopic distance measuring nuclear radiation to avoid bodily harms (matching)
Optional wired 1km transmission RS485 distance
History data can be uploaded to PC
Optional PC 1 with 4 or 1 with 8 system
Features
1. Slide cover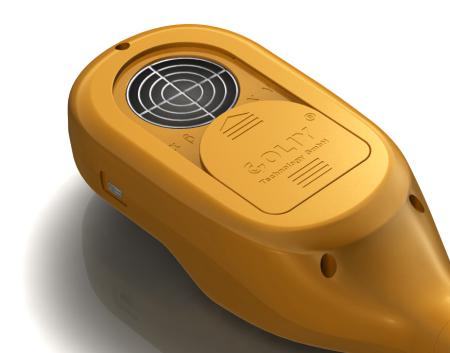 By opening the slide you are able to detect α β γ and x-rays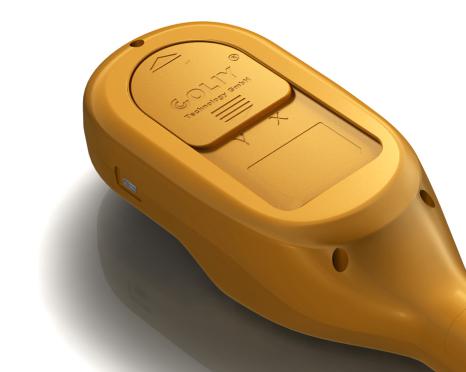 By closing the slide the sensor is dual protected and can detect gamma and x-rays
2. Stain-proof sets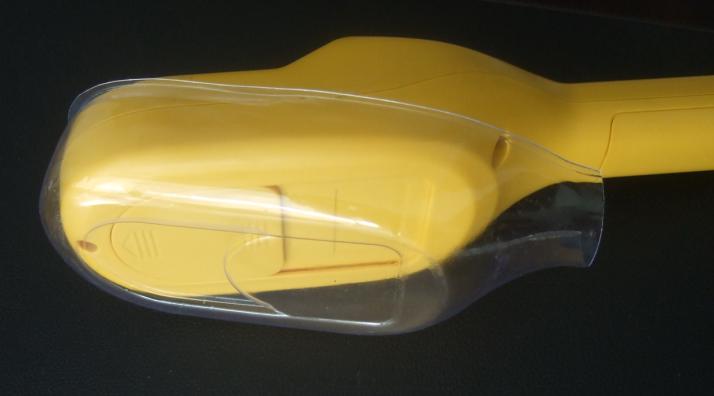 With stain proof sets, even if contacting with materials polluted by radiation there is no need for concern just replace the stain-proof sleeve on the R500
3. Telescope link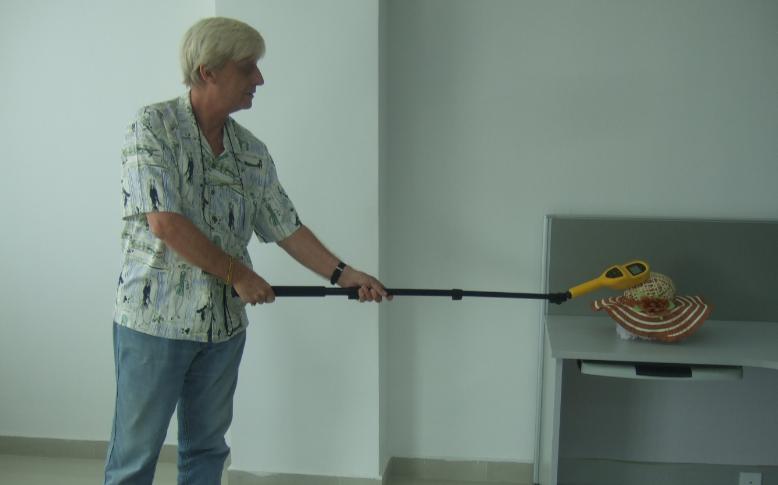 Telescope link can extend to 1.5 meter maximum to remotely detect radiation rays and protect humans from potential injuries

The point angle of the telescopic rod can be randomly adjusted
Specifications
Types of measured ray

α β γ and x ray( Ray selection switch )

Range

Radiation dose rate:0.01µSv/h-1000µSv/h;

0.001mrem/hr-100mrem/hr

Impulse dose rate:0-300,000cpm; 0-5,000cps

Radiation dose accumulation:0.001µSv-999Sv

Gamma sensitivity

1µSv/h≥7cps (Cs137)

Energy response

50keV- 3MeV ( energy compensation selection switch)

Sensor

Large GM tube effective diameter 45mm

MICA window density1.5-2.0mg/ cm2

Output port

USB Port (with special USB extend cable to opt which can extend to 100M)

Background value stability

±0.02µSv/h (8 hours)

Display

Large LCD with bar graph display

Efficiency

Pu239 (α) about 40%;

Am-241 (5.5MeVα) about 36%;

Sr-90 (546KeV,2.3MeVβmax) about 65%;

C-14 (156KeVβmax) about 8%;

Bi-210 (1.2 Me/V β max) about 64%.

Anti saturation

Exceed the maximum reading of up to 100 times

Calibration

Calibration factor adjustable

Alarm function

Audible and visual alarm, alarm value setting fully adjustable default: 5μSv/hr

Precision

±15%

Storage

Manually or automatically

Software

Transmit data in real-time to computer for displaying analyzing and recording

Influence of the electromagnetic wave

Negligible

10 times geomagnetic field influence

None

Working temperature

-20℃ to 60℃

Storage temperature

-30℃ to 70℃

Working humidity

<90%R.H (condensate)

Atmospheric pressure

75kPa-110kPa

Weight

450g

Dimension

L300mm, W90mm, H40mm

Power

3 AA battery Continuous operation for up to 30 days

Quality certifications

European CE, ISO9001

Optional

A multi PC software (optional: 2 units, 4 units, 8 units, 16 units......)

Data is transmitted in real-time to computer for displaying and analyzing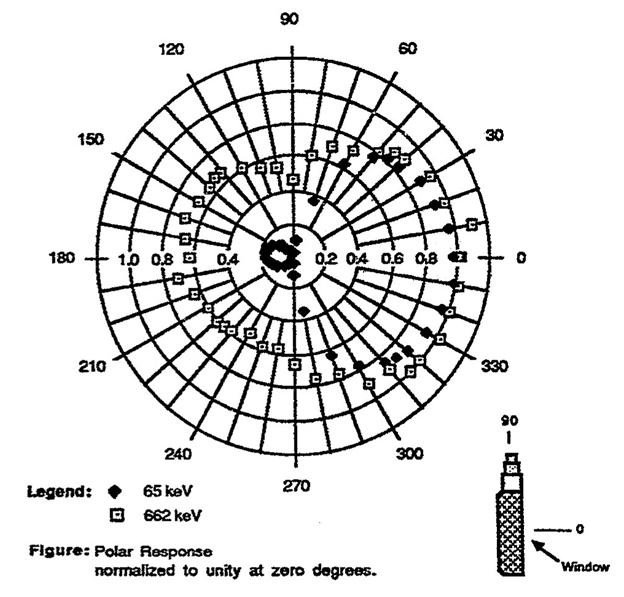 Angle response data
Option: Telescopic link

Model: MP-4

Section number 4

Max pipe diameter Φ25.8mm

Max height 153 cm

Reduced height 49 cm

Weight(kg) 0.32kg




Use: distance-detecting nuclear radiation to avoid human radiation exposure. The point angle of the telescopic rod can be randomly adjusted.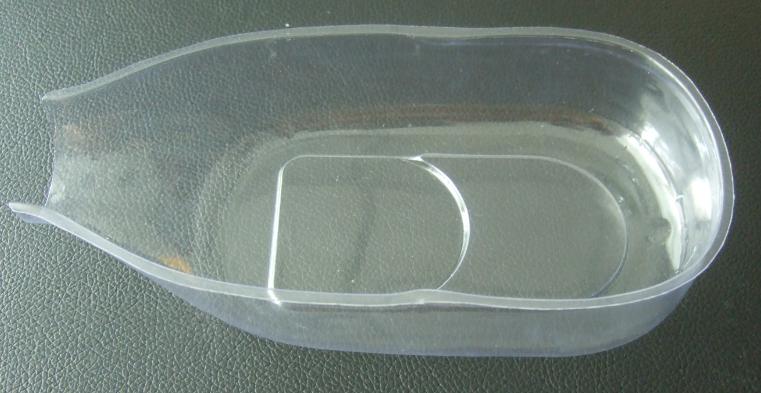 Consumables: Stain-proof sets
Data is transmitted in real-time to computer for displaying and analyzing

Software analysis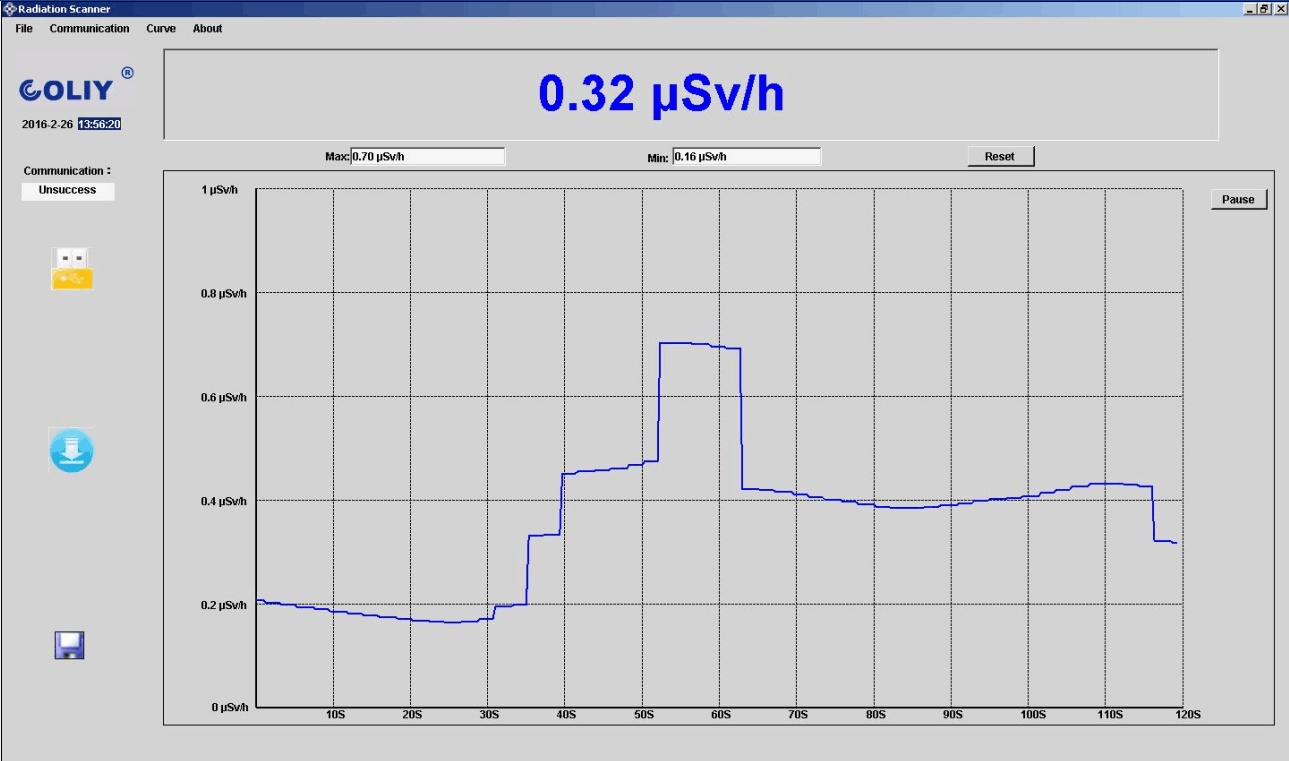 A multi PC software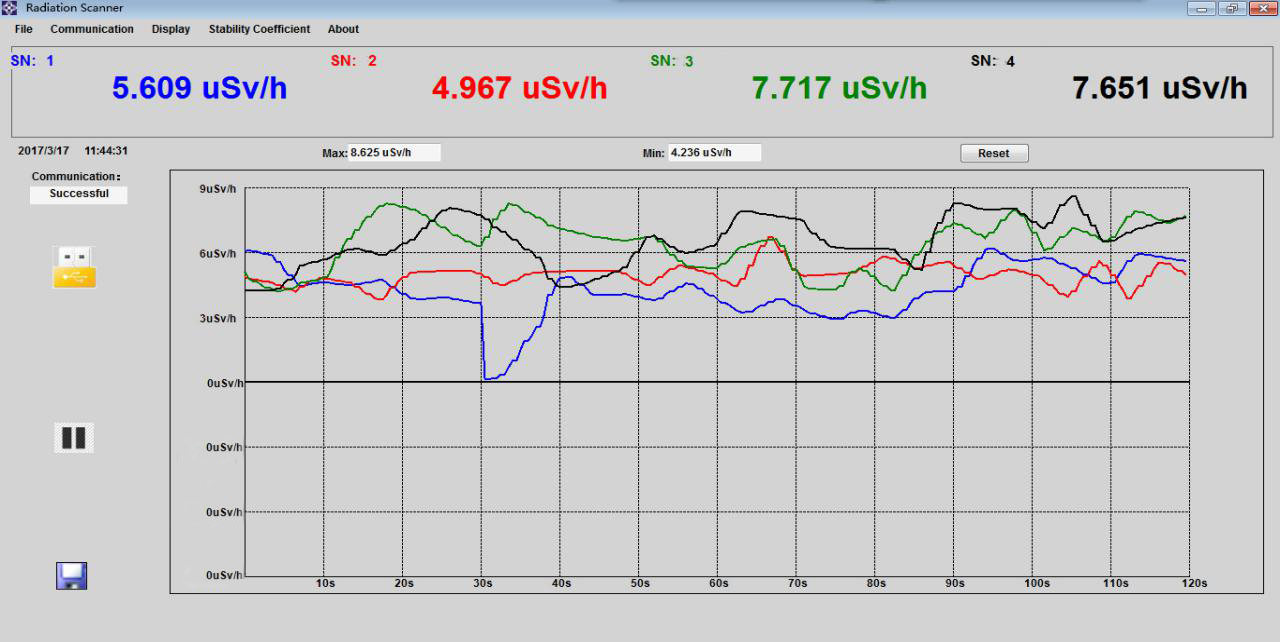 Selection description
The most popular package
NO.1:R500 +Stain-proof sets+PC software
NO.2:R500+Stain-proof sets+Telescopic link+PC software
NO.3:Multiple R500-RS485+PC software(optional:2、4、6、8、16 hosts)